Charlie Keel falls in love with the 1968 Dodge Charger when he was just 5-year old and his neighbor drove up in a brand new one coming from the showroom floor. Naturally that was Charlie's first ride which he had to trade in the late 70's. During the years he had more Mopars as well as other cars until in 2011 he reconnected with his big love.
See the video I put together for Charlie's 1968 Charger R/T and read more below.
The "Brain Damage" 1968 Charger
So far the story sounds similar to many others, but the reason why Charlie Keel decided to get another Dodge Charger so many years later is what makes the story inspiring. In 2011 he has been diagnosed with Multiple Sclerosis and Kidney Cancer. Charlie could not ride his Harley anymore and bought a project 1968 Charger out of North Texas. As a mechanic he thought restoring the car will help get him through.
"Most days I could only work on it for an hour or so a day because of the MS, but that adds up over 7 years, and I had help from friends and great support from my wife Della Keel"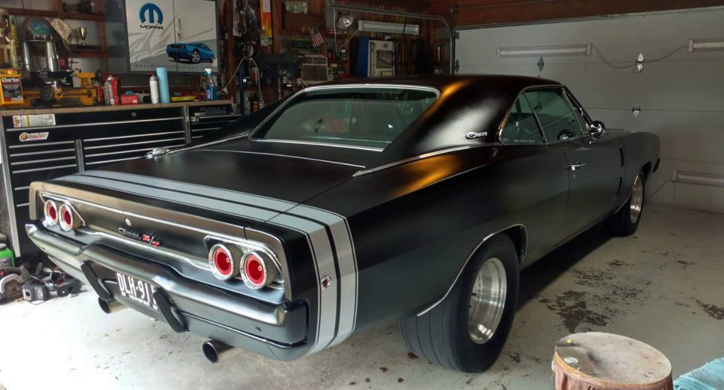 Today Charlie enjoys driving and racing his awesome 1968 Dodge Charger R/T that for obvious reasons he has named "Brain Damage" The street muscle car build weighs 4000lbs, it has ice cold air conditioning, overdrive stall lock up torque converter transmission and at the same time it runs the 1/4 mile in low 11-seconds. In 2015 Charlie's Mopar even becomes #1 Fan Ride of Summit Racing.
The 1968 Dodge Charger have been constantly upgraded as well. The motor is a 9.7 to 1 compression 400 block stroked to 512 cubes. It has Indy single plane intake, Trend Performance Products custom push rods, T&D roller rockers, Hughes Hydralic roller cam & Morel lifters, home ported 440 source Super Stealth heads flow, 950hp Holley carburetor etc.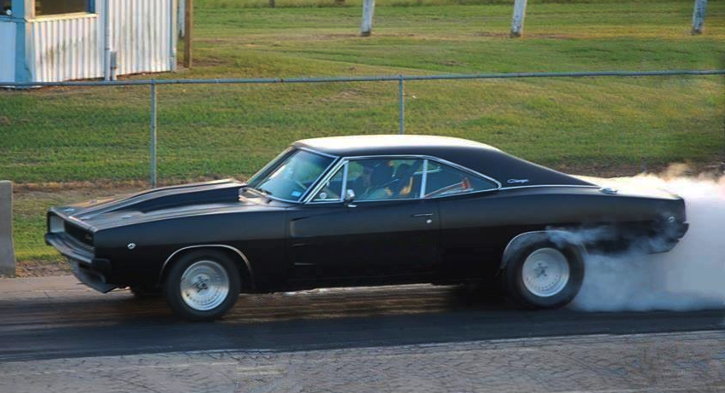 Charlie Keel's story is one of the most inspiring we have featured on Hot Cars. I'm glad he restored the car and have the chance to drive and race it. Pursuing our "happiness" we often forget what actually make us happy. What we need to think about every single day of our lives is that at the end we are only going to feel sorry for the things we didn't do!
You May Also Like Kurt Hepp's Dodge Charger R/T Story