Watching The Dukes of Hazzard as a kid, Josh Bonelli has been dreaming about a second generation Charger for many years. In October of 2022, his dream came true. Josh acquired this 1970 Dodge Charger R/T and still has The Dukes of Hazzard poster on his garage wall reminding him that good things come to those who wait!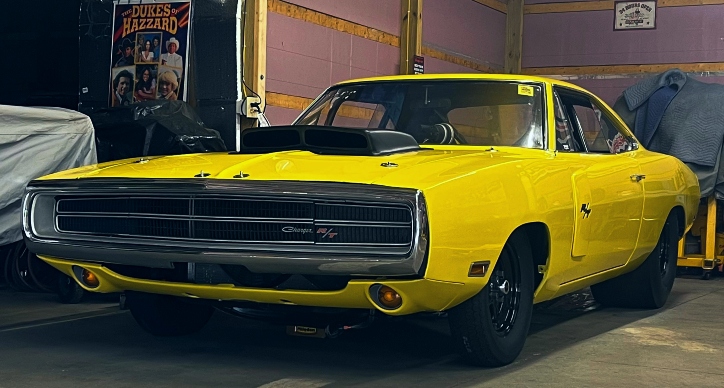 It is 1 of the 684 Dodge Charger R/T muscle cars factory equipped with 440 Six Pack engine for the US market in 1970. Before you ask why someone would build a race car out of a real R/T Charger, let me tell you it was not Josh who gutted the Mopar.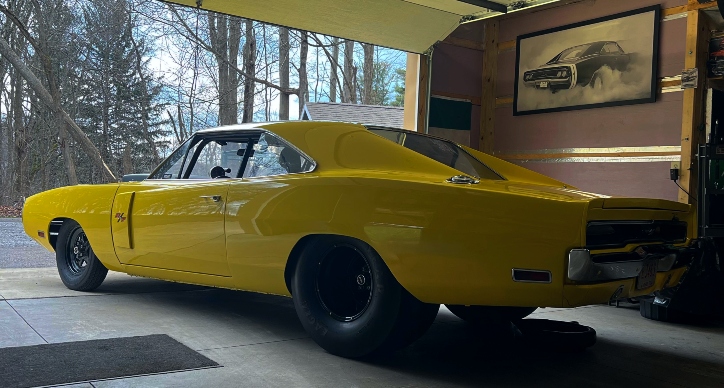 According to the info Josh shared with me, the 1970 Dodge Charger R/T originally came from Arkansas where it was transformed into race car many years ago. It has a full chassis and aluminum floors and spent most of its life at the race tracks in the area.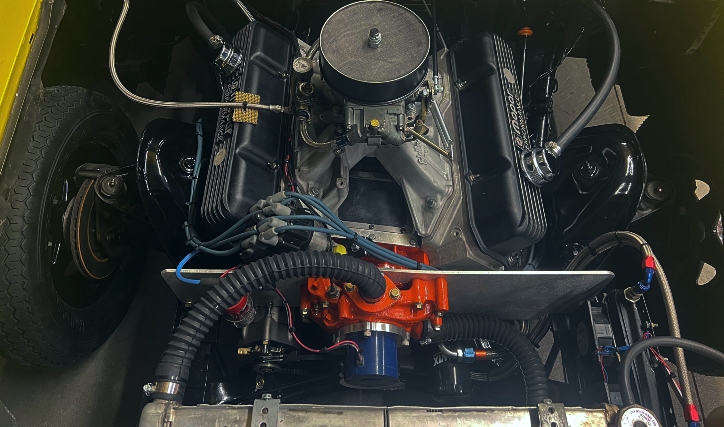 The current specs are 440 Big Block punched to 512 and upgraded with Victor aluminum heads and 1050 Holley carb estimated at 650hp. The power is sent through reverse valve body trans brake 727 and shortened 4.10 geared Dana with spool.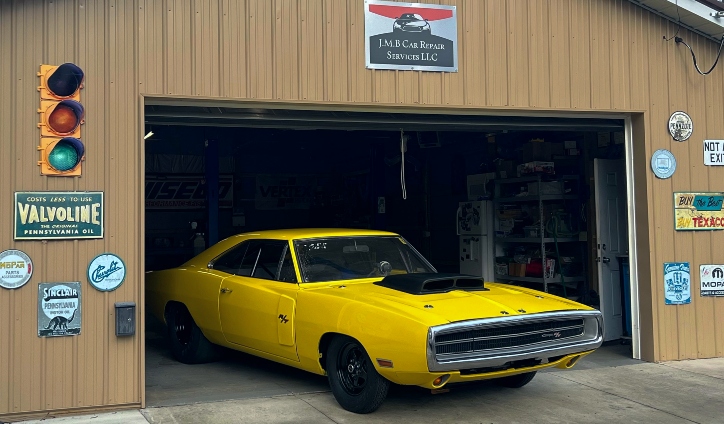 Josh is planning to transform the 1970 Dodge Charger R/T into a radical street machine. He has started working on it already, preparing the Mopar for the upcoming Auto-Rama car show in Cleveland's International Exposition Center. I wish him luck with the build and hope to see more in near future.
Did You See Kurt Hepp's 1970 Dodge Charger R/T Story?