If you have seen any of the Timeless Kustoms hot rods, then you know Jason and his crew are all about building show stopping cars that you can enjoy driving everywhere you want. The beautiful Red 1962 Chevrolet Corvette we are going to look at is no exception.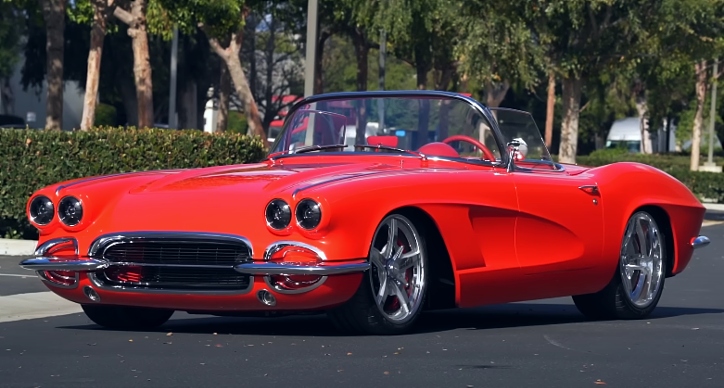 The C2 Corvette had a major front end hit, so it is not like Timeless Kustoms ruined a classic car, they resurrected it. I like that they did not mess too much with the body, the custom Red interior looks fantastic, not a big fan of those Forgelines, but overall love the Vette.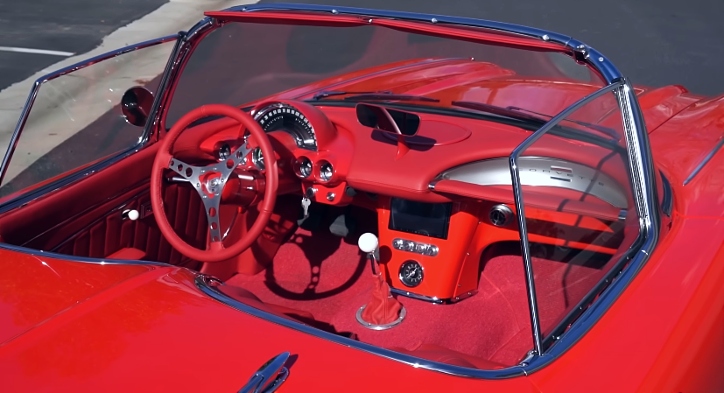 The nicely detailed engine bay is fitted with LT1 Crate engine pushing 470hp to the wheels controlled by stick shifted 6-speed. The 1962 Chevrolet Corvette weighs 3,000lbs, so power to weight ratio is great, and that 2.5 inch Magnaflow exhaust has a sweet sound.
Shawn and the AutotopiaLA team went over to Camarillo to film this gorgeous custom built C2 Corvette. Check out the video to learn all about the build from Jason and go for a ride.
Did You See Jim's Dual Quad 409 Chevrolet Impala Story?