Samuel Hübinette – Dodge Challenger Drift.
In this Hot Cars video you will see a Mopar muscle drifting like there is no tomorrow at the Red Bull Drift Shifters event that took place in Auckland, New Zealand couple of years ago. Read all about it at Freshly Whipped.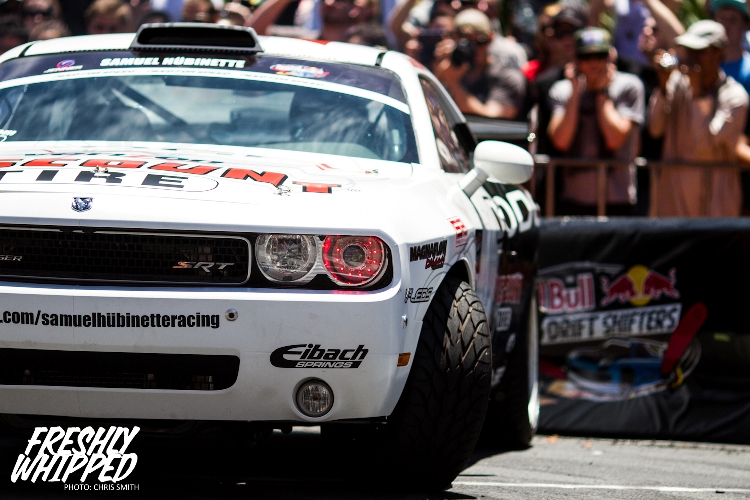 Samuel is competing with a Dodge Challenger powered by a 410 cubic inch V8 engine with A8 block, raised port W9 heads and JE pistons Crower Cam. Although the Swedish Pro-Drifter finished second he definitely pushed it to the limit and the crowd loved it.
Check out the  "The Crazy Swede" making the Mopar fans proud. Watch, Enjoy & Share!