Snow White Shelby GT500 by Lethal Performance.
In this Hot Cars video you will meet a seriously modified Mustang that sets new standards for speed. If you are aware of the Lethal Performance work, you probably know that when these guys start a car project, they can't sleep at night until they make it run super fast. That was the case with the Snow White Shelby as well.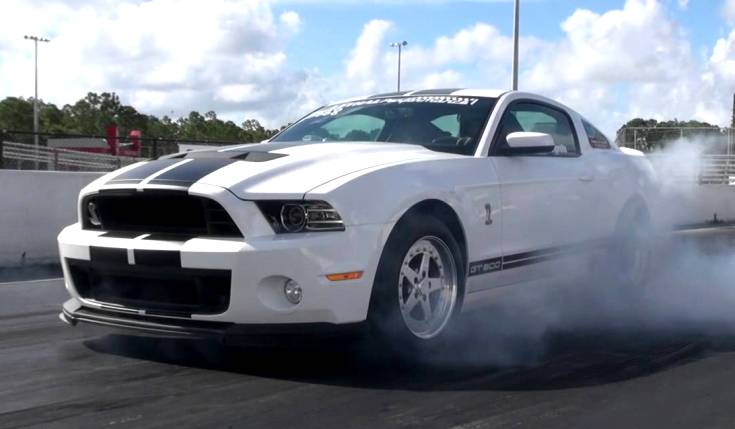 While the 662 horse power engine is satisfying most gear heads, for Team Lethal it is just a good base from where to start building a high performance street machine that will kick S on the track.
They played around with different superchargers for a while and eventually decided to go for the 4.0 liter Whipple available on some of the Cobra Jets. The result was over 1000 rwhp and 9.3 seconds pass that set a new world record for the fastest 2013 Mustang Shelby GT500.
Check out the video from the track. Watch, Enjoy & Share!