In this Hot Cars video we got Scottie paying a visit at the Alloway's Hot Rod Shop and filming one of the coolest Mopars ever. Most of you probably will recognize this muscle car as it was built back in 2006 and have been featured in quite a few magazines as well as attended many events and won some awards ever since. This video was shot last year just before "She Devil" went to Barrett Jackson.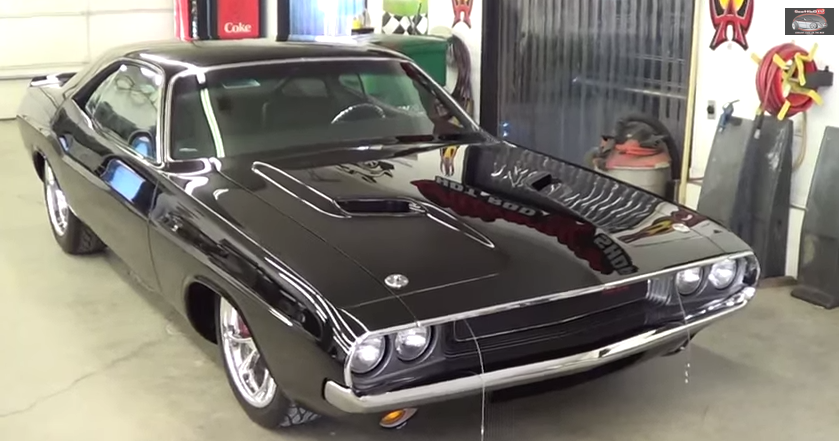 Bobby Alloways's 1970 Dodge Challenger "She Devil"
This super slick E-body body painted in Du Pont Jet Black color, riding down low on a set of awesome billet rims (19-inch in the front and 20's on the back) grabs with its hot stance and Bad $ attitude right away…By the way underneath the picture is pretty insane too.
The stunning fully custom interior is something typical for Bobby's hot rods and that's what you will see when you open the door of this Challenger. If you are familiarized with their work you will also notice that Paul Atkins is involved as he works with Alloway's for years.
Of course that brutal attitude must be completed with some serious Mopar muscle. If not yet, once you look at the engine you will definitely be impressed. The brutal 500 cubic inch all aluminium HEMI is built by the well known within the gear heads Hensley Performance and puts out  over 700 horse power.
Check out the video for all details on this 1970 Dodge Challenger . Watch, Enjoy & Share!