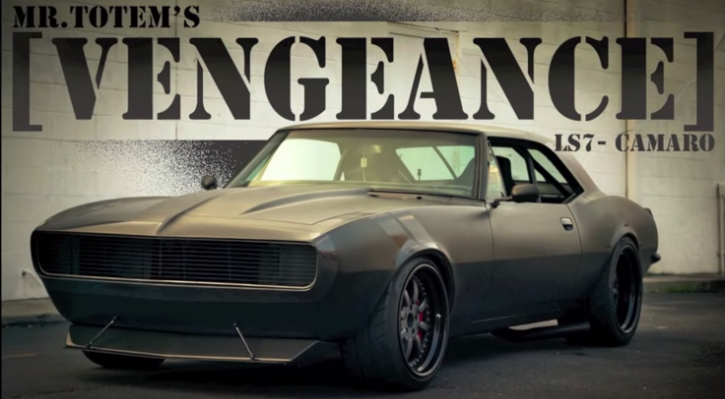 1967 Camaro Street Fighter a.k.a Vengeance. 
In this Hot Cars video we will show you a brutal American muscle car that some of you Bow Tie fans probably know. Mr. Totem Vengeance is a four year built, it is fully customized in a Street Fighter trim and totally rocks.
The super mean look of this F-body containing a lot of carbon fiber have been achieved with a number of custom parts and a lot of modifications all done by Matt Hellion. Most of the components used on the suspension are from Corvette and the unique 19-inch rims are made by NewGen wheels.
Under the hood is laying a Forged 427 cubic inch motor with a GM performance LS7 aluminium block, which sounds awesome trough the Art Morrison exhaust system.
Check out this sick Chevy Camaro LS7  and wait for all details in the end of the video. Watch, Enjoy & Share!