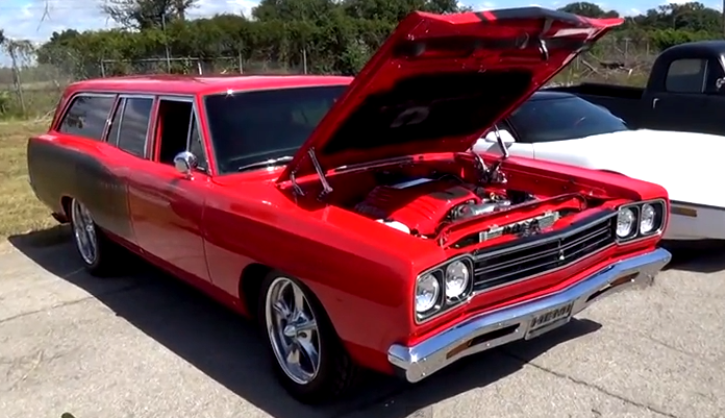 Awesome 1969 Road Runner HEMI Custom.
Here we go again folks, Hot Cars brings to you another super cool Mopar filmed by our friend Scottie a while ago. Not really sure if Chrysler ever made a car like this one, but it doesn't really matter, because it's an unique vehicle and we gotta show it to you. Whoever built this Plymouth Road Runner station wagon managed to blend stock and modern in a very cool way.
The body lines are straight, we got a set of chrome wheels that perfectly fit this ride and really nice stance. The fully custom interior is also very interesting again mixing up vintage and new parts. And under the hood is placed a very well detailed new generation HEMI motor that match the overall hot rod profile.
Check out this 69′ Plymouth Road Runner Wagon. Watch, Enjoy & Share!