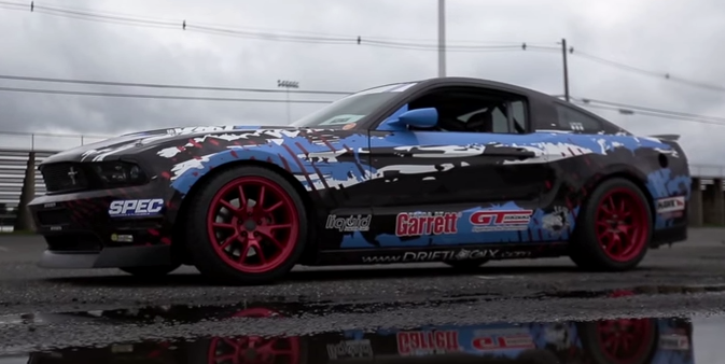 Chris Allen Drifting His Turbo Mustang.
This Hot Cars video is a very cool footage from the 2015 American muscle calendar shoot.
Chris has a drag racing background, but destiny brought him to Vaughn Gittin JR's team, where he learn a lot about drifting and how to modify his car to get the best out of it. This is Chris's first full season in the US drift series and so far he is doing pretty well competing with the Pros. His Mustang have been trough some surgery to reduce its weight to as little as 3200 lbs and is running a Garrett turbo pumping out over 500 horse power.
Check out the video to see him blow some tires with his powerful Mustang drift car. Watch, Enjoy & Share!