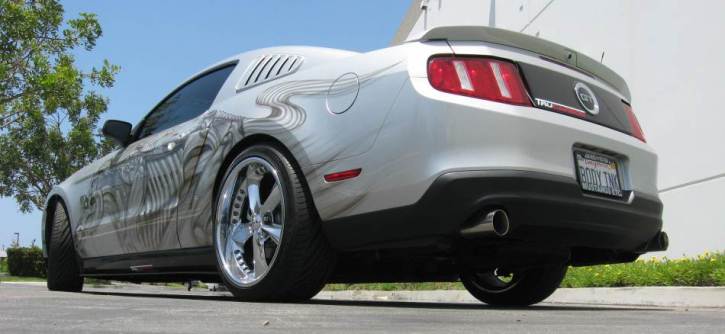 2010 Ford Mustang GT a.k.a "Body Ink Mustang"
In this Hot Cars video is featured a really cool custom muscle car owned by a true Stang enthusiast from California named Daniel Velarde. After Daniel won a contest sponsored by Ford he got the opportunity to customize his pony for free. He wished to get a tattoo for it and combine the Detroit muscle with Californian art and that's how the Body Ink Mustang was born. To make the connection between him and the car even stronger Daniel tattooed himself with exactly the same skeleton horse.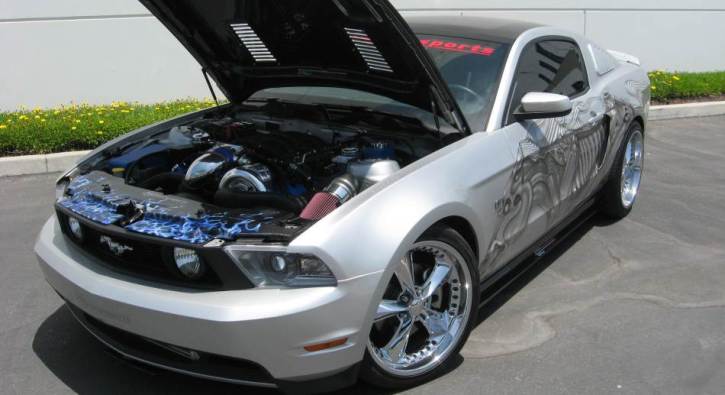 After that the car's awesome look was completed by some cool carbon fiber details added by the well known TruFiber and the wheels you see on the images were replaced by a set of striking Vossen's. Of course some serious power is more than necessary for such a cool ride and that's when Paxton Automotive got involved by installing their NOVI 2200SL Supercharging System with Air to Air Intercooler increasing the horse power to more than 500.
Check out this amazing custom 2010 Mustang or get the entire story at the PaxtonBlog. Watch, Enjoy & Share!