Brutal 69′ Valiant by Greening Auto Company.
In this Hot Cars video we will tell you the story of a brutal Mopar muscle car filmed by our friend Scottie at the Good Guy's PPG Nationals event last year.
Although this Plymouth is that kind of car that people usually don't spend too much time looking at, that is not the case with Don Montgomery's Valiant. Abandoned for about 40 years in the desert this ride was rescued by his friend Paul Davis, built by GAC and now gets all the eyeballs at the car shows.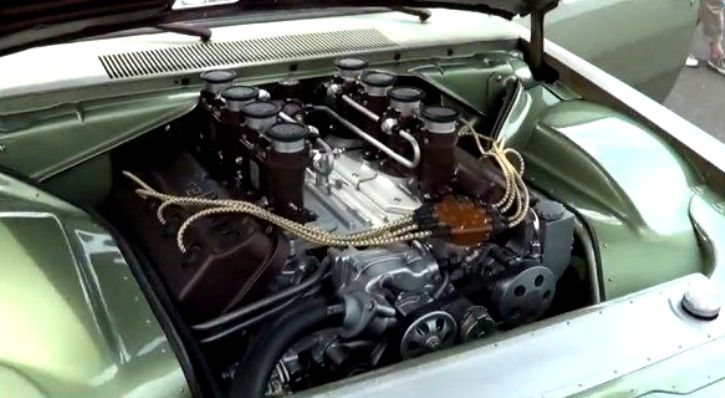 The Pea Green A-body is set on an Art Morrison chassis, stands only 52-inches of the ground and have a super cool stance. The interior is also very nicely customized and under the hood the Greening crew have installed a Mopar Performance 6.4 liter Gen III HEMI engine with a Holley electronic fuel injection, which output is 478 horse power on the wheels.
Check out this mad hot rod. Watch, Enjoy & Share!