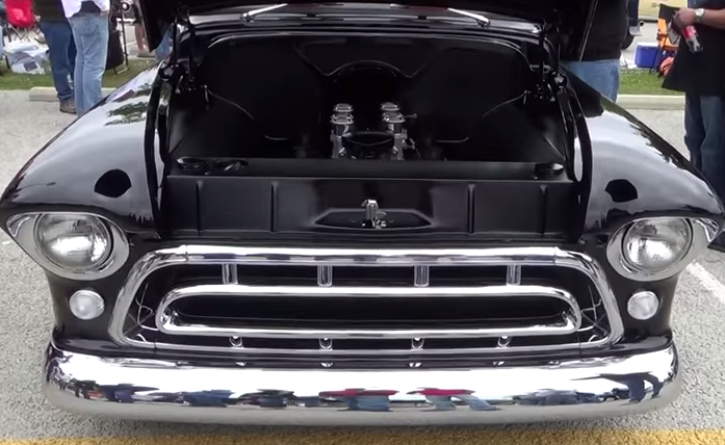 Awesome 1957 Chevy Pick Up Custom "InVettious"
Here is another Hot Cars video by Scottie where he will tell you the story of a super cool Chevrolet truck, that he filmed at the 2014 Goodguy's Nashville Nationals in March. "A little bit of everything" responds the guy responsible for this masterpiece when asked:  What have you done to it? Totally gorgeous body work with a lot of chrome, awesome stance and a set of 20 and 22-inch wheels.
The red custom interior is amazing and actually is from a 1964 Corvette. The bed is also very cool with a real wood inside and under the hood the things are getting even better. This top notch 57′ Chevy is powered by all aluminium 454 cubic inch ZL1 engine that puts out 580 horse power.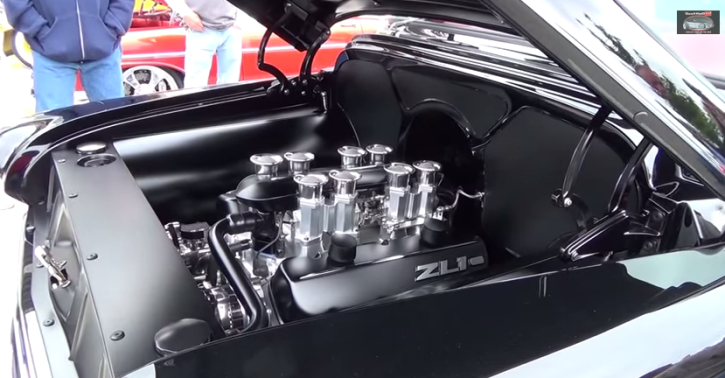 A Custom Pick up that will blow your mind. Check it out. Watch, Enjoy & Share!