Wes Drelleshak, the owner of this custom Chevy pick up has always loved American trucks, but he had a crush on this particular rare 1959 Chevrolet Apache Fleetside bed. He loved it so much that he sold his relatively new Toyota to turn this into his daily driver.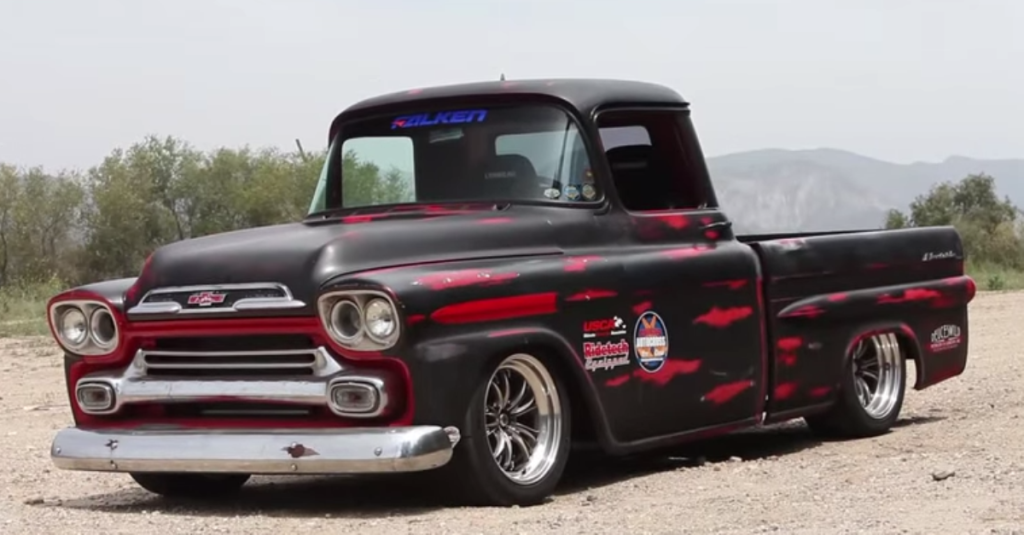 A truck like this one was never meant to go around the corner. It was never meant to do anything, but to carry a load. When he got it, it had a lot of miles on it, no serious power and it looked way different than now. Of course Wes idea was to build a hot rod so he started modifying and started with a 383 small block engine that makes about 500hp. How about the body and interior of this Chevy Apache?
Check out the video and feel free to leave a comment.