1970 Challenger Dressed Like 2010 SRT8.
Not all Mopar fans will like what they are going to see in this Hot Cars video, but the truth is that this is a first class customization and we gotta show it to you.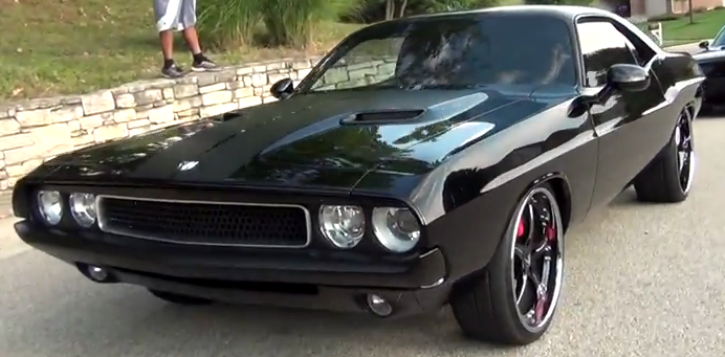 This gentleman took a 1970 Dodge Challenger and completely matched it with the 2010 SRT8 model so it's not only looks, but drives the same as well. And when I say complete match, I mean everything: exterior, interior, suspension etc. One very unique custom muscle car, which have been already getting the eyeballs at SEMA, Good Guys and other car shows.
Check it out. Watch, Enjoy & Share!
See also the 1973 Dodge Challenger CHACUDA