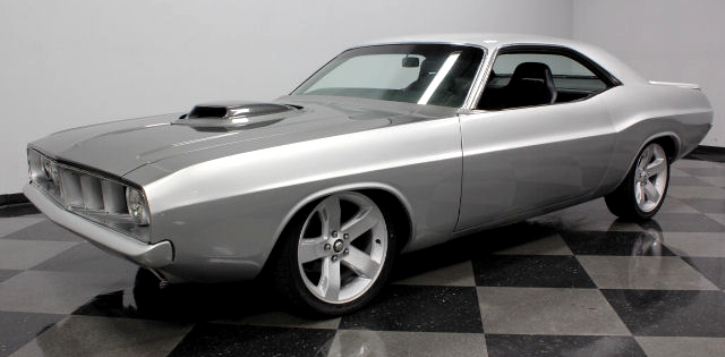 Unique 73′ Challenger Restomod.
In this Hot Cars video you will see a Mopar combining the best features of the Challenger and the Cuda models from the muscle car's golden era, that will catch all gear heads attention. Although is hard to tell judging by the headlights, grill and rear bumper this gorgeous Mopar was born as a 73′ Challenger. With its great E-body, hot 18-inch wheels and fuel injected 5.7 liter HEMI V8 aggregate that produces 335 horse power this "CHACUDA" will get the eyeballs every place you go.
Check it out. Watch, Enjoy & Share!