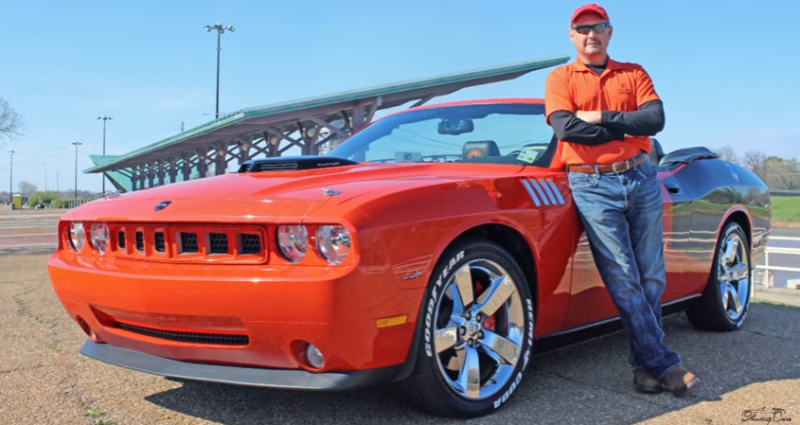 Unique Challenger R/T Convertible Conversion!
A die hard Mopar fan who always wanted to own a Convertible 1971 Plymouth HEMI Cuda, Greg Jones is the owner of one very special 2009 Dodge Challenger R/T, which he transformed into a modern version of his life time favorite Drop Top HEMI powered Cuda.
Greg tells the story of his very special muscle car in front of the camera. See the "Shooting Cars" video to learn all details on his Dodge Challenger R/T – Convertible HEMI Cuda Conversion and feel free to give us your thoughts on the build at the comment section below.
Watch, Enjoy & Share!