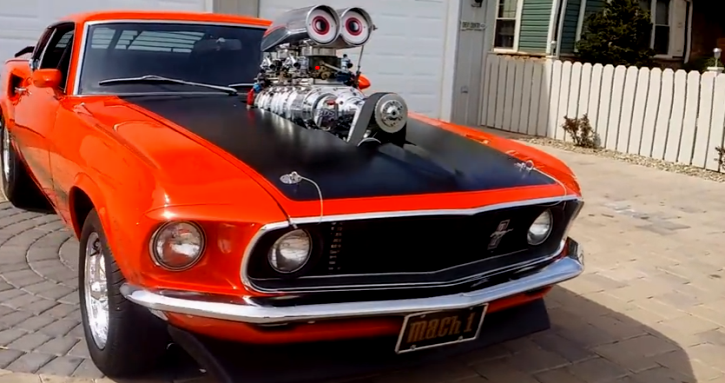 Outrageous 1969 Mustang Mach 1 Build!
We all love the original look of classic Mustangs and specially the iconic 1969 Mach 1 with its astonishing design, but high end pro street build like this '69 Ford Mustang is just off the hook. Flawless Orange body with Blacked out hood and huge BDS Racing blower sticking out of it, beautiful chrome rims wrapped in fat Hoosier tires at the rear, classic Mach 1 interior with roll cage and plenty of chrome under the hood the guys at the Ike's Rod Shop have done a tremendous custom job on this 1969 Mustang Mach 1 Pro Street build.
Check out the video and don't forget to smack the Share button below.
More on Hot Cars: Beautifully Restored 1969 Mustang Mach 1 "Black Jade"