Mopar Unveils Their New NHRA Funny Car. 
In this Hot Cars video you will see some details on the design and performance of the new Dodge Charger drag racing vehicle recently introduced by the FCA, Mopar & Dodge brands at the SEMA car show in Vegas. The work on this race body have been in progress since 2006 and it will debut at the 2015 Winter NHRA season in Pomona, California shares Dale Aldo from Mopar Motorsports.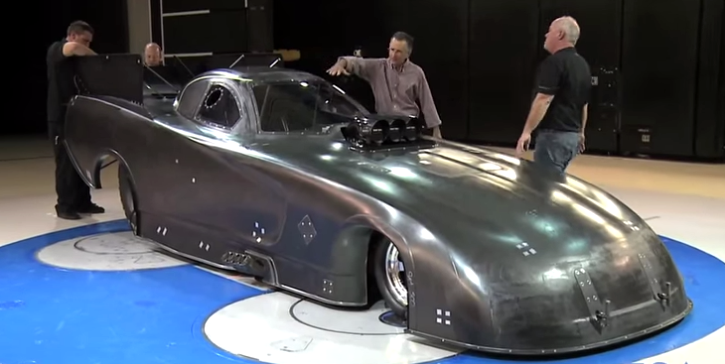 After a numerous titles and championships won by the current funny car, we can only imagine what the new one will do with its stronger and lighter design. The engineers involved in this project are very proud with the fact that they manage to reflect the styling of the 2015 Dodge Charger production car into the dragster and we found the design pretty awesome as well.
Check out the video for more details. Watch, Enjoy & Share!
See also The Histoty of Mopar Super Stockers