HellFish Cuda by The Roadster Shop.
This Hot Cars video is brought to you fresh from SEMA 2014 by WhipsByWade and you will have the chance to take a look at one of the coolest custom muscle cars from this year's event displayed at the AutoMeter booth.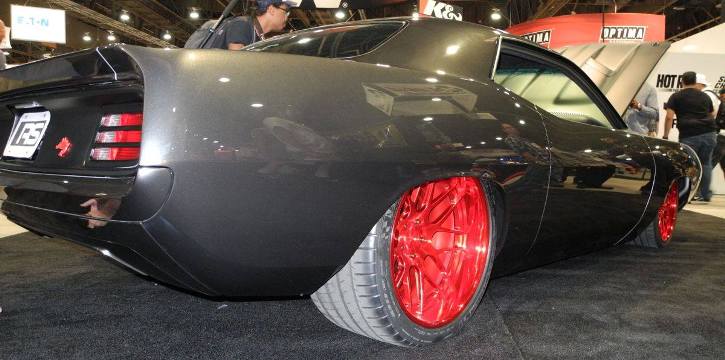 If you are familiarized with the Roadster Shop work, than you will know that these guys always go way over the top and that's the case with their  Insane Plymouth Barracuda Custom project too. Ultra slick body lowered to the ground riding on huge Candy Apple Red Forgeline DE3C Concave rims, the typical insane custom interior and a 1000 horse power Twin Turbo motor under the hood ready to deliver plenty of action.
Check out this Mopar hot rod. Watch, Enjoy & Share!
See also the 2015 Dodge Challenger "Rapture" by Downforce Motorsports