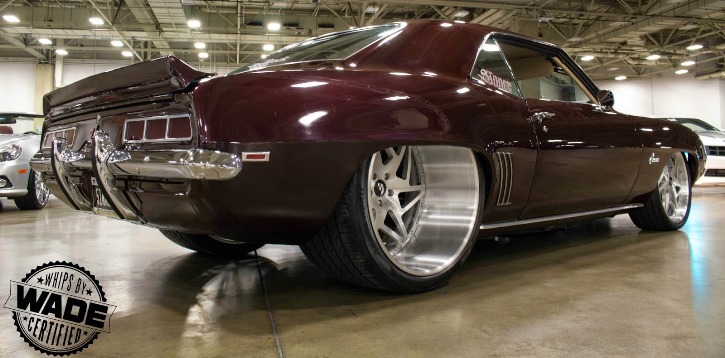 Slick 1969 Camaro Z28 by Bedrock Customs.
This Hot Cars video was recently filmed by WhipsByWade at the  Swift Car Club Dallas where this awesome airbagged Camaro is getting final preparation for SEMA 2014.  Not all of the Bow Tie fans will like this hot rod, because of the way it's built, but we gotta show it, because that's what we do – bringing the best custom cars from the web at one place and this Chevy named "Sinner" is a masterpiece. Super sharp body work, awesome stock interior with a modern touch, huge Forgiato rims and LS swapped motor under the hood.
Check it out. Watch, Enjoy & Share!
See also the 1969 Camaro "Bad Company"