Classic Recreations With a New/Old Mustang Villain.
In this Hot Cars video you will see an interview with Jason Engel, who will tell you all about the new CR pony car recently unveiled at SEMA 2014. This gorgeous restomods mixing classic look with modern performance are available in various configurations and basically define the Pro Touring car.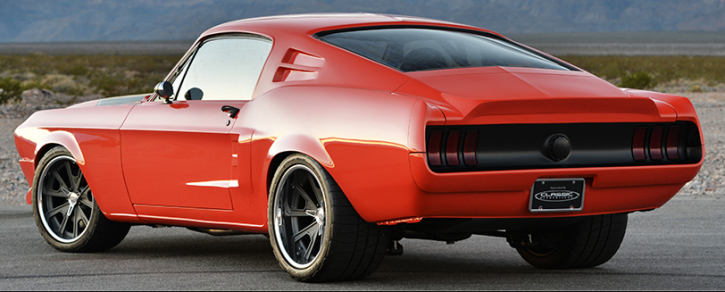 The fully adjustable Detroit Speed suspension gets the credits for the awesome stance. The Shelby inspired custom body work is absolutely tremendous, includes some details from the Ring Brothers and will totally grab you with its uniqueness.Inside everything looks top notch as well. Beautiful hand made gauges, cool Pro Car racing seats, full roll cage and a Kicker audio system. Of course a muscle car like this one needs a badazz engine and what we have here is a naturally aspirated Ford Racing Coyote motor that puts out over 400hp. If you are a serious enthusiast with a bit deeper pockets you get to choose from a Twin Turbo or a Whipple Charger to get the Mustang Villain run real fast.
There are plenty more custom touches and details you are going to hear about in the video.
Check it out. Watch, Enjoy & Share!