Rare 73′ Chevrolet Camaro Z28.
In this Hot Cars video we have Kevin Oeste from V8TV with a very detailed review of one beautiful muscle car from the Brothers Collection. As you can see the wing and the stripe we are use to seeing on the second generation Z28 are missing. Add this to the Ivory White body with Blue vinyl top and you have one unique vehicle with only 48,000 miles on the clock.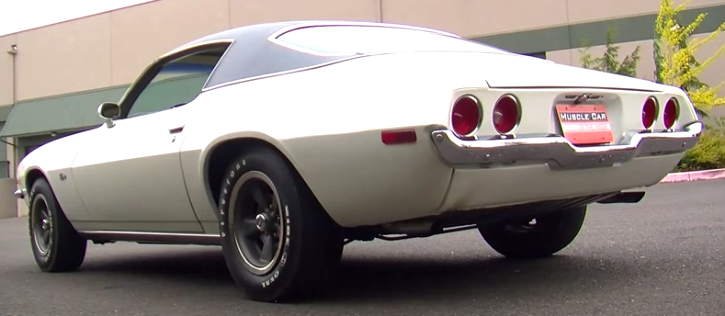 The fact that it was born in 1973 should already ring the bell and tell you not to expect some crazy horses from this almost all original stunner. The 350 cubic inch V8 engine was only rated to 245hp from the factory, but this Camaro still has the best package you could get back in 1973. Nice 15-inch Z28 Rally style wheels, 4-speed transmission, the "Natural" interior etc.
All details on this gorgeous classic car are in the video. Watch, Enjoy & Share!