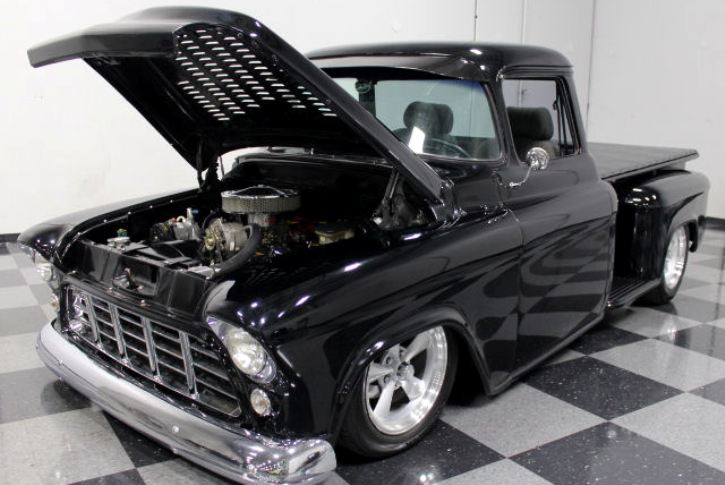 Black Chevy 3100 Restomod!
This '55 Chevrolet pick up trucks are the first attempt of the company to make a truck that looks and feels more like a muscle car. The guys who built this particular 1955 Chevy 3100 has done some really cool mods and upgrades to make it look totally off the hook, without losing the gorgeous style of the 50's. Very interesting accents are mixed inside the cabin creating a cool interior combining grey fabric, wood and aluminium. Under the hood is sitting a 350 Chevy V8 motor controlled by a four-speed automatic transmission.
Check out the StreetSide Classics' video for more on this wicked hot rod. Watch, Enjoy & Share.