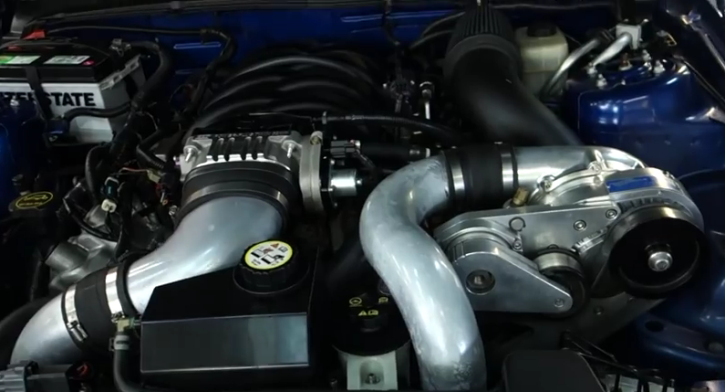 Awesome ProCharged 2007 Mustang GT/CS.
Here is one sexy modern Mustang, which the Ford enthusiast certainly will enjoy seeing and hearing. This stunning blue 2007 GT California Special has been modified and transformed into one mean machine. The 4.6 liter V8 engine is equipped with a larger fuel pump & injectors, a DS1 Procharger, which helps reaching over 550 horsepower and sounds amazing trough the custom exhaust system.
Watch this cool Supercharged 2007 Mustang GT/CS terrorizing the streets!