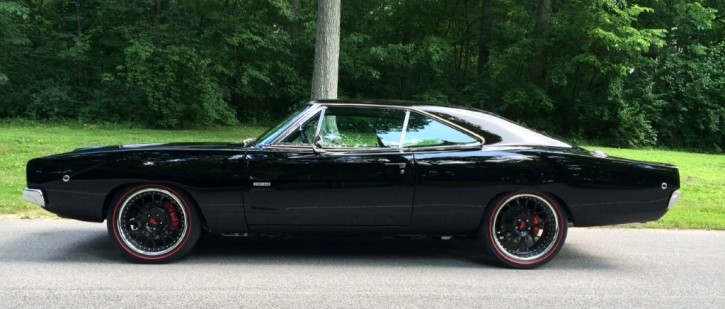 Gorgeous 1968 Charger R/T by Bair Customs.
This remarkable classic Mopar started life as a 383 car and has been transformed into a beautiful Pro Tourer. The BairCustoms crew have done a remarkable job on the exterior. Slick black paint, awesome chrome and a nice set of Boze Alloys wheels. Inside they kind of kept the factory look and have added nice black leather seats, cool steering wheel, carbon fiber piston grip and a set of silver gauges. Muscle Motors have built a monster 528 cubic inch Stroked HEMI motor for this Pro Touring Dodge generating approx. 700 horses.
Check out this striking muscle car. Watch, Enjoy & Share!