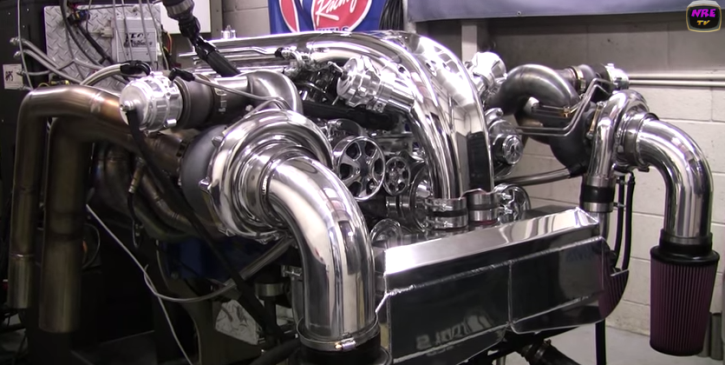 Awesome Twin Turbo HEMI Engine by Nelson Racing.
If you are familiarized with Tom Nelson and his company you know they build awesome engines. What we have here is one unique HEMI that will blow your mind.. It is a Twin Turbocharged 472 cubic inch Chrysler mill equipped with Nelson Racing Engines Alien intake and Symmetrical Mirror Turbo.
It generates over 1000 horsepower and pretty much the same amount of torque with less then 15 pounds of boost and it keeps climbing. You gotta see the numbers, it is sick. The purpose of it is to go under the hood of a gorgeous 1959 Cadillac and that's why they called it Mo-Cad.
Check out the video to enjoy this precious NRE HEMI engine. Watch, Enjoy & Share!