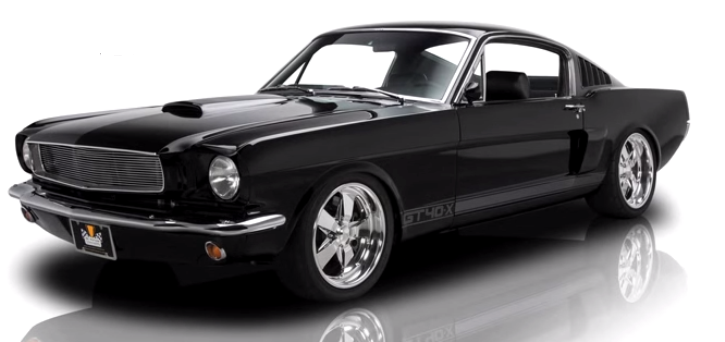 Supercharged 1965 Mustang 302 V8.
As soon as you look at this hot rod you can tell that this is not one of those muscle cars built in someone's backyard garage, but a big buck masterpiece. After a $200K restoration process in a Canadian shop called "Snow's Hot Rods" this pony has been transformed into a breathtaking Pro Touring Mustang. Painted in Sikkens Midnight Black the super gallant body is set on a suspension by Rod & Custom and rides on a beautiful 17-inch wheels.

The custom made interior by "Diamond Trim" is as impressive as the exterior of this Ford Coupe. Comfortable buckets, modern looking, silver dashboard with carbon fiber gauges by Autometer, Kick S sound system etc. Under the hood of this remarkable Stang, a well detailed Vortech Supercharged 302 cubic inch Ford Racing V8 engine is waiting to show off its 440 horse power.
Check out this spectacular classic car. Watch, Enjoy & Share!