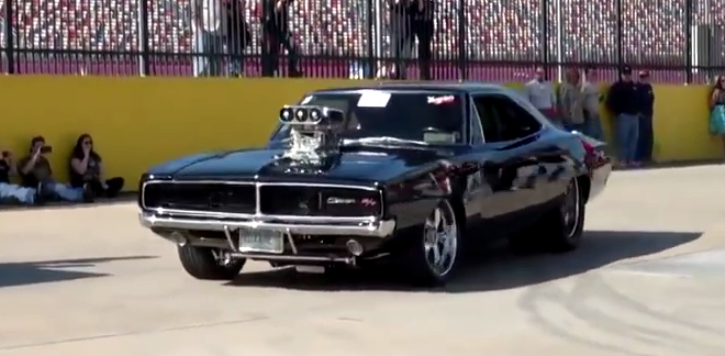 Killer Pro Touring 1969 Charger.
In this video we have a real treat for our Mopar friends who love the sound of those blown HEMI's. The happy owner of this mean muscle car is Bob Dillinger from New Hampshire. His sinister Dodge sports an all aluminium 572 cubic inch HEMI V8 motor that generates over 1000 horse power and I promise you the sound of it will make your heart skip a beat. Definitely one of the sickest old school Mopars we have ever seen, so check it out.
Watch, Enjoy & Share!