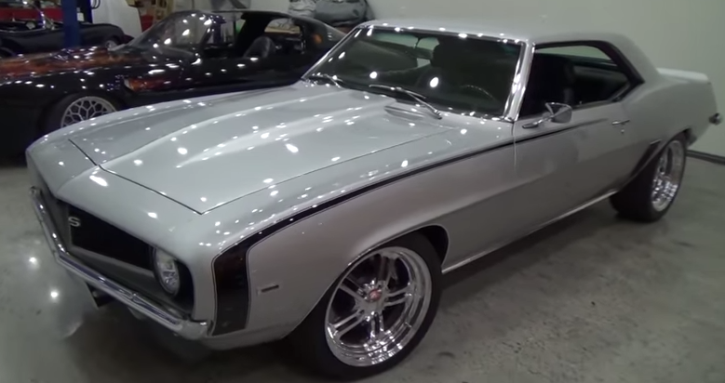 1969 Camaro With Awesome Interior By Steve Holcomb.
John, the happy owner of this cool muscle car has come all the way from Canada to Steve Holcomb Pro Auto Custom Interiors to complete the gorgeous look of his hot rod. After working on it for about 7 years, today John's Chevrolet is powered by a Chevy Big Block 468 cubic inch V8 motor generating 550 horse power and 600 pounds of torque, controlled by TKO 600 5-speed trans, set on Chassisworks suspension, rides on 18-inch rims and all it needed was a stunning interior. Guess what, Steve has nailed it again. Check out the video to hear more about it.
Watch, Enjoy & Share!
See also on Hot Cars: Remarkable 1969 Camaro RS Z28 Clone