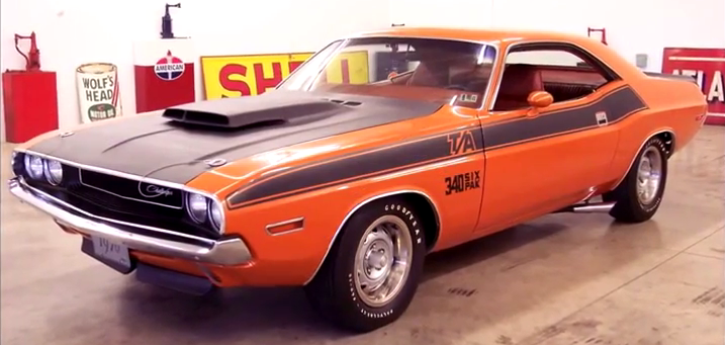 Top Shelf 1970 Challenger 340 Six Pak. 
Some of you remember how in the late 60's the Big Three were building mid size performance automobiles like crazy, while Dodge were just watching and when they came up with the beautiful Challenger designed by Carl Cameron (designer of the 1966 Charger) they certainly raised the bar.

This particular muscle car painted in "Go Mango" with Black T/A stripes impresses with its original look and great shape. Inside you will find a nice Burnt Orange leather interior looking like new as well and under the hood of this classic Mopar is sitting a 290 horse power 340 cubic inch Six Pak engine. Check out this iconic Trans Am car.
Watch, Enjoy & Share!