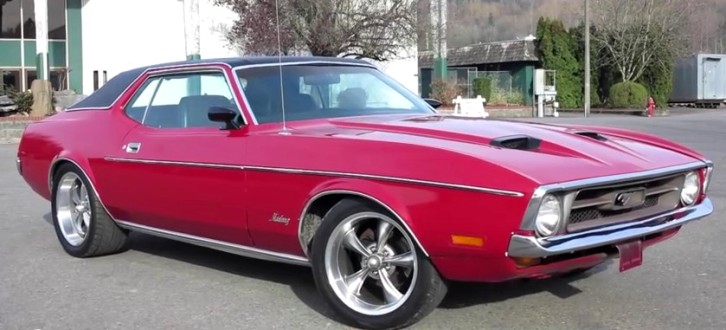 Gorgeous 1971 Mustang In Top Shape.
After the numerous modifications done to this solid California car, even those who are not into the 70's models will like this particular pony. A muscle car with appropriate attitude, painted in red, set on a modern suspension, stunning set of Boss 338 wheels and of course powered by a high performance engine. Check out the video to find out more about this beautiful Mustang Grande and see how it performs on the road.
Watch, Enjoy & Share!