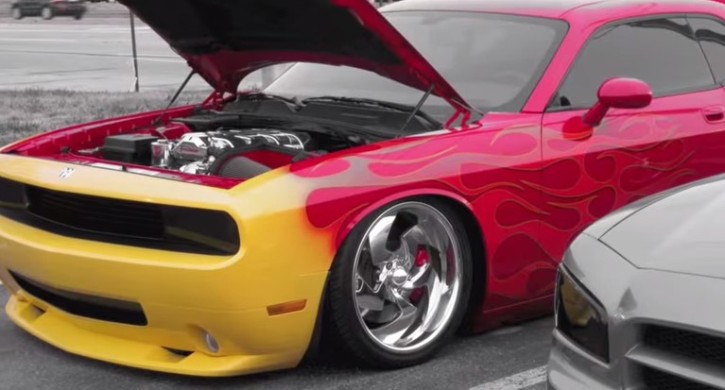 Limited Edition 2009 Challenger SRT8 With a Story.
Many of the Mopar enthusiasts are probably aware of this very special muscle car built by Chris and Beth Davis (the founding members of the Modern Mopar Muscle club of Tulsa) as a tribute to their son Christopher who passed away at the age of 21. He was a Dodge fan like his Father and Grandfather and after he was gone Chris decided to dedicate this hot rod to him. He named it "Kryptonite" after his son's favorite song.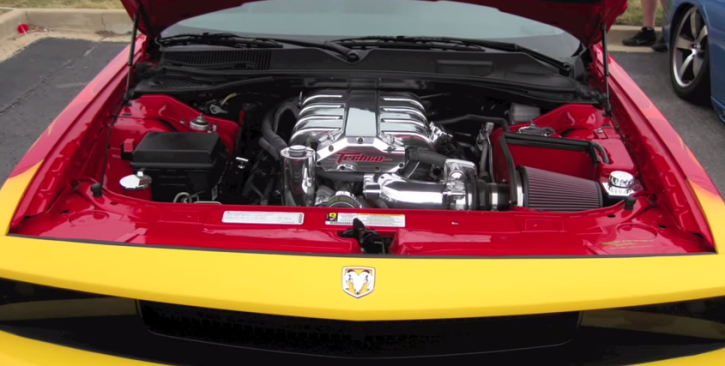 After Mr. Davis creates a complete plan for the project, the cool flame work on top of the TorRed is done by "Wizard Artwork". The 2009 Challenger is set on suspension by "Universal Air" and 20″ & 22-inch "Pro Wheels" wrapped in low profile tires by "TOYO". When it comes to electronics the custom Challenger is way over the top with screens and speakers all over. Powered by the stock 6.1 liter HEMI V8 with a 3.0L Techco twin-screw supercharger installed the "Kryptonite" pushes 515 horses to the wheels easily.
Check out this stunning Mopar muscle car. Watch, Enjoy & Share!