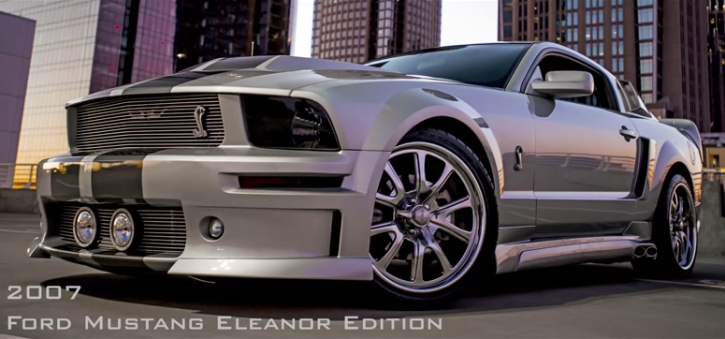 Breathtaking 2007 Ford Mustang Eleanor.
We all love the good old classic Mustangs, but today there are some custom muscle cars, which are just off the hook. This Satin Silver Killer Stang features some Cervini Eleanor Edition add-ons and looks so damn good that will make even a Chevy fan turn his head and admire its beauty. Riding on a suspension by Lakewood for an awesome stance, this pony's spectacular look is completed by a set of super cool 20-inch Raceline GT wheels.
Of course a striking custom body like this one without a high performance engine is a "No No". Powered by a 4.6L V8 mod motor producing 482 horse power and 485 pounds of torque, this Mustang GT is capable of smoking many of the classic and new muscle cars.
Check out the video. Watch, Enjoy & Share!