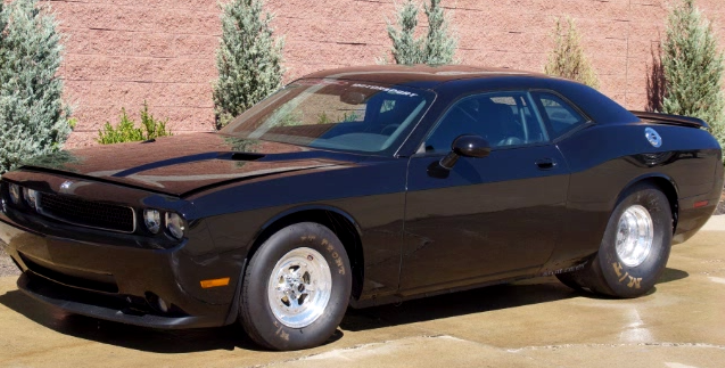 Pro Street SRT8 Challenger by RDP Motorsport.
This mean Mopar muscle car is a 2 years project of Steven Leerentveld a.k.a DynoSteve and is the first True Pro Street Dodge Challenger built by RDP of Perry, Ohio. It is powered by a Kenne Bell Supercharged 426 Stroker HEMI engine with aluminium block. The next project these boys are working on is a Twin Turbocharged Pro Street SRT8 Jeep Grand Cherokee, which I am sure is going to rock. Check out the video to see the Challenger driving out of the shop for first time and hear its mean voice.
Watch, Enjoy & Share!