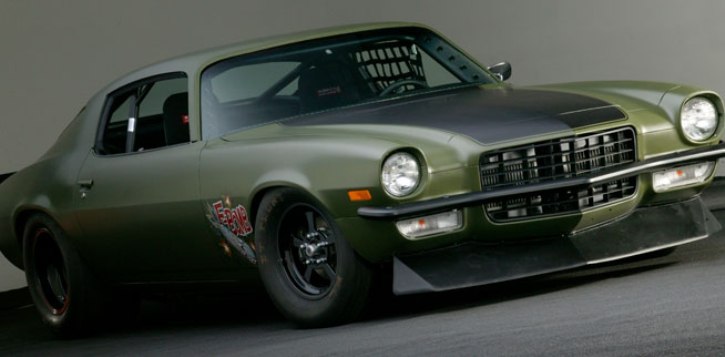 David Freiburger's Brutal 1973 Camaro F-Bomb.
Those of you who likes the Fast & Furious movie series probably remember this sinister Chevy as one of the cool muscle cars featured in part IV. Well, not exactly…The real F-Bomb Camaro belongs to David Freiburger, Hotrod Magazine's Chief Editor and has never been featured in the movie. There were 5 replicas of David's Chevrolet Camaro built by Dennis McCarthy's shop, all powered by Crate engines.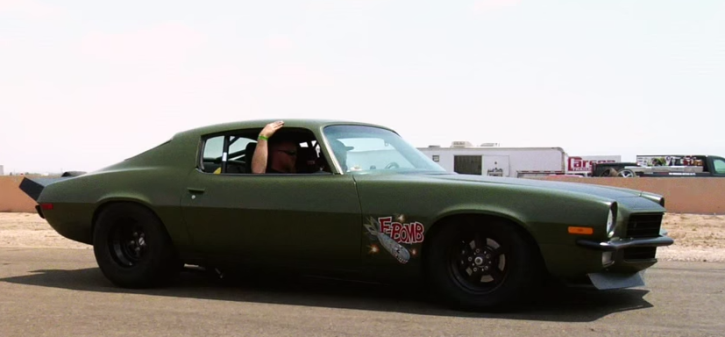 After completely stripped down the real car was built at the well known "Nelson Racing Engines". Powered by a Twin Turbo 406 Small Block Chevy motor, this sinister 2nd generation Camaro is caged, mini-tubbed, pushes 1540 horse power and 1527 pounds of torque and guess what…Mr. Freiburger use it as his daily driver.
And here is a short video for you to see this monster muscle car going side ways. Watch, Enjoy & Share!