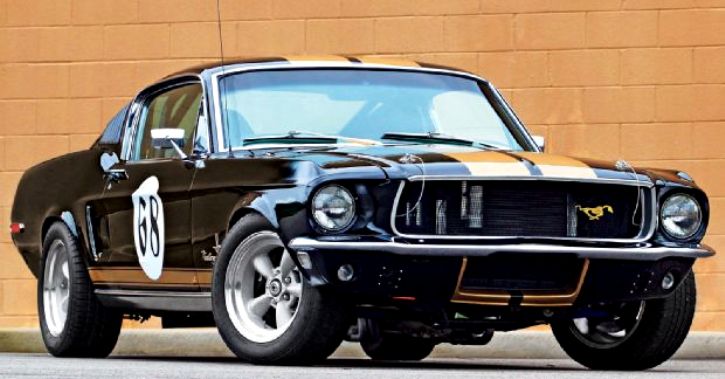 Beautiful 1968 Ford Mustang GT.
Lee Buckner of Powhatan, Virginia has fell in love with muscle cars from a very early age and when he graduated from College in 1987 he bought this 68′ Fastback for $500. Like most young men Lee had a lot more spare time than money back then, so he had no choice, but to work on his new pony himself.
It was doubly hard trying to work on something that you didn't want to mess up the first time, but I got it done. With the exception of the engine, I've turned every screw on that car and I'm proud of that.
The Cobra motor was initially rebuilt by Barry McKesson into a 349 cubic inches Stroker and once the project was completed Lee started taking his classic Mustang to different car shows. With the years he realized how much passion he put into the car and just showing it to events felt wrong. Today Lee spent a lot of time driving his pony at local road race tracks such as VIR and Summit Point and he is quite happy. Here is a video of the 1968 Mustang Fatsback getting dyno tuned for the race track at "Performance Autosport".
Watch, Enjoy & Share!