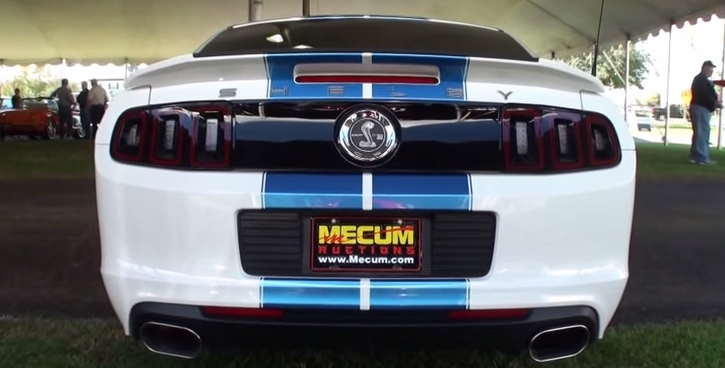 2014 Shelby GT350 – One of Dan Plante's Mustangs.
Dan is one true Mustang enthusiast. He's had a 28 Ford ponies with the last 8 of them being Shelby's. For 2014 there are only 100 vehicles produced and there are slightly different than the 2011 model. A little less badges, the blue stripes are a bit lighter, the wheels are different, there are some additional aerodynamic mods done to the body and I can tell you the rear end is definitely my favorite part of this cool muscle car. The interior looks pretty much the same and under the hood the 2014 Mustang GT350 has a Supercharged 5.0 Coyote V8 motor rated at 624 horse power.  Check out the video filmed by Lou Costabile (MyCarStory) at The Mecum Auto Auction in Florida.
Watch, Enjoy & Share!