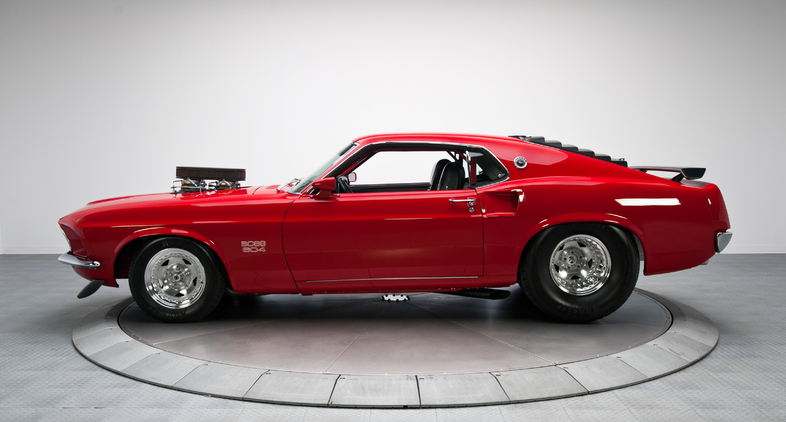 Apparently this cool muscle car had a completely different look back in the day. Ford historian Kevin Marti has documented this pony as a Mach 1 390 S-code and although it has been quite attractive back then today Mustangs like this one are definition of Pro Street.

1969 Ford Mustang With Monster Engine.
The stunning red color, awesome stance and massive rear tires are more than enough to give you a clue that this Stang is one hell of a muscle car. Inside you won't find anything unnecessary: Just a couple of black leather buckets, white Autometer gauges, racer style steering wheel and shifter and a roll cage of course. Under the hood of this Mustang Boss is a ready for action 604 cubic inch Ford HEMI V8 dressed with all kind of mods to generate 740 horses.
Check out the video to get all details on this outrageous 1969 Ford Mustang. Watch, Enjoy & Share!