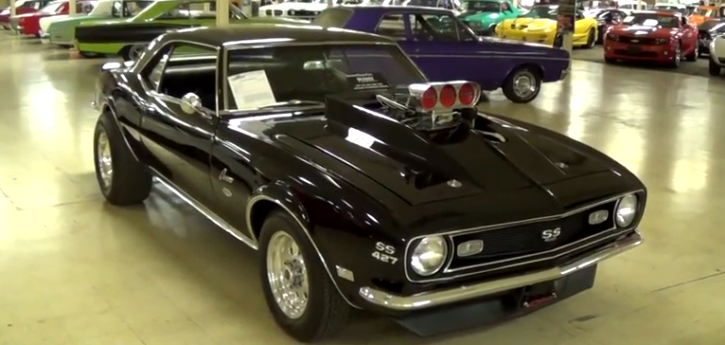 Blown 1100hp 1968 Camaro Monster Muscle Car.
One of the sickest Camaros we've come across this mean Chevy is a nightmare on any street. Slick black paint, massive blower, WELD aluminium wheels with massive performance tires on the rear, just one quick look at this Chevrolet Camaro SS is enough to realize that you are in front of a serious street machine. Everything inside is in black as well including the set of dice hanging on the rear view mirror, but the heart of this beast is under the hood. It is powered by a Supercharged 540 cubic inch Big Block V8 pushing out approx. 1100 horses and controlled by a 4-speed Auto trans.
Check out the video for more details on this outrageous muscle car. Watch, Enjoy & Share!