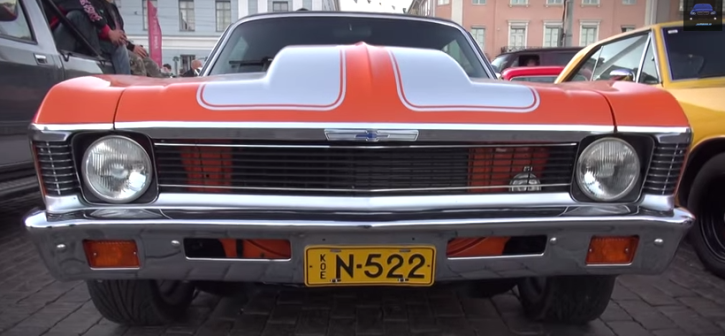 Awesome Pro Touring Chevrolet Nova.
It has been a while since we've showed you one of those cool muscle cars cruising on the streets of Helsinki, Finland. This Orange Metallic 1972 Nova is a perfect example of the Scandinavian's love and respect towards the American cars. If you've seen some of the Jamboolio's videos then you'll know what I mean. Every single muscle car is in top shape with well preserved original look and awesome V8 sound. This particular Chevy is powered by a 408 cubic inch Small block V8 backed by a 700R4 Transmission.
Check it out. Watch, Enjoy & Share!
Recommended by Hot Cars: 1970 Chevy Nova SS – Best Restoration Ever