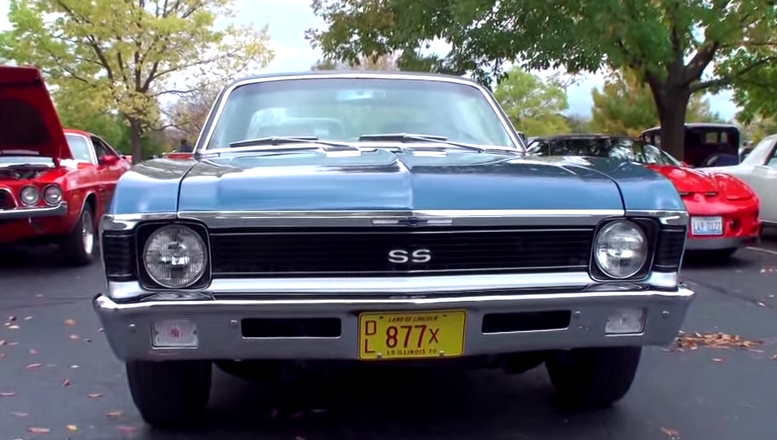 Super Clean 1970 Chevrolet Nova Super Sport.
In this Hot Cars video we have a Chevy, that will totally blow your mind Bow Tie fans. This fabulous muscle car is filmed by "MyCarStory" at the The 9th Annual Cantigny Park Car Show that took place in Wheaton, IL on September 21 this year.
Jim VanDuerm, the owner of this beauty, has had it since 2007 and spent 26 months to bring it back to its original look and when we say original, we mean like it was available in the showroom back in the 70's. Often Jim gets stopped by people who use to own one of those Chevys and admire his ride.
This classic has clean beautiful body lines, all Nova and SS badges are on place and she still rocks the 1970 plates…How cool is that? We could also have gotten replacement registration plates for it but decided to keep it original.
Inside everything is great as well. Factory looking interior with black leather bucket seats and the optional center console with the cool gauges also seen on the Camaro SS from that time. Under the hood everything seems to be like the car just came out from the factory. The 300 horse power 350 cubic inch engine shine like new and have the original Bow Tie logo.
Anyways…Enough said. Check out the video to hear the entire story of this gorgeously restored Chevrolet Nova SS. Watch, Enjoy & Share!