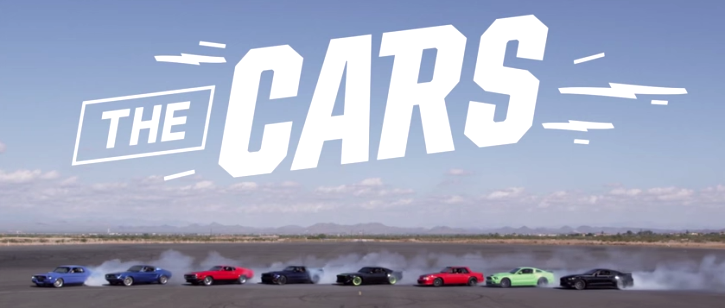 Combining some of the baddest Mustangs in the world and three of the world's best drivers to push those muscle cars to the limit, that is how you celebrate 50 years of fun. You probably already guessing who are the boys…that's right we got Vaughn Gittin Jr, Chris Forsberg and Ryan Tuerck, but wait to see the rides.
8 Generations Of Ford Mustang Taking Over The Desert.
Of course Vaughn has brought few of his toys to play with, but he was also fortunate to find the coolest custom Stangs from each generation provided by the owners to be part of this awesome video. So besides Vaughn's 1969, 2014 and 2015 Mustang RTR, we got Mike Maier's 1966 Coupe a.k.a "Bad to The Bone", Gary Watson's 855 horse power Fox Body Mustang called "Top Notch", Guy Schullerts and his all numbers matching 1972 Mach 1 and Brett Behrens heavily modified 78′ Mustang 2 "Evolution".
Thumbs up for the drivers, owners and the crew who made this thing happen. Watch, Enjoy & Share!