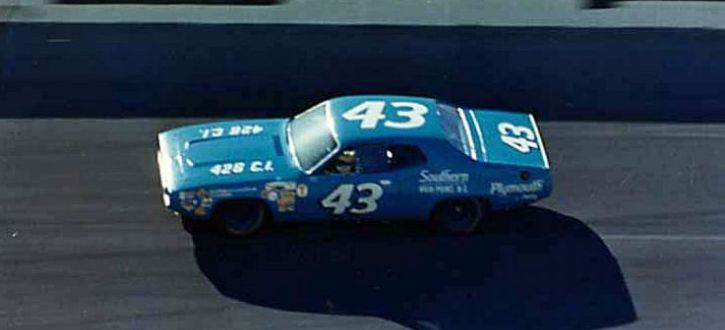 Richard Petty Dominates The Track.
This is a short vintage video we found from the last NASCAR race to feature winged cars – the 1971 Daytona 500. As some of you remember Richard Petty scored his third win followed by Buddy Baker to give Petty Enterprise 1st & 2nd place. Another interesting fact about the 71′ Daytona 500 is that this was the first race where restrictor plates became mandatory for all cars over 358 cubic inches, but the limits couldn't stop one of the most terrifying accidents in history of Daytona 500.
If you couldn't get NASCAR tickets back in the day or you just want to see Richard Petty winning the race check out the video. Watch, Enjoy & Share!