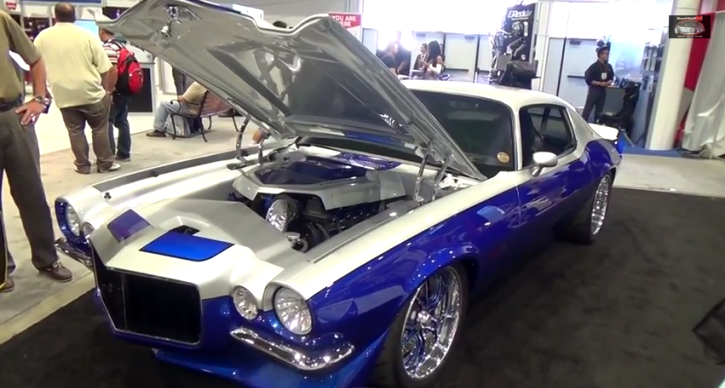 1970 Chevrolet Camaro by Ron Francis Wiring.
This is just another one of the insane muscle cars built by Kelly and Sons of Bellflower, California and probably one of the best Camaros at SEMA 2014. The Kelly shop are known for the extremely detailed work on every project they do and that is the case with this remarkable resto mod as well. Starting with the awesome two tone paint job, suspension, smoking hot custom wheels etc. there is almost no detail on this Camaro Z28 that is not customized.

 The interior makes no exception. Just take a look at it, details, details, details. And how about the 700 horse power LSA motor equipped with a Lingenfelter supercharger and controlled by a paddle shift 6L90 transmission? Check out the Scottie's video from the car show to see a bit more of this striking muscle car.
Watch, Enjoy & Share!