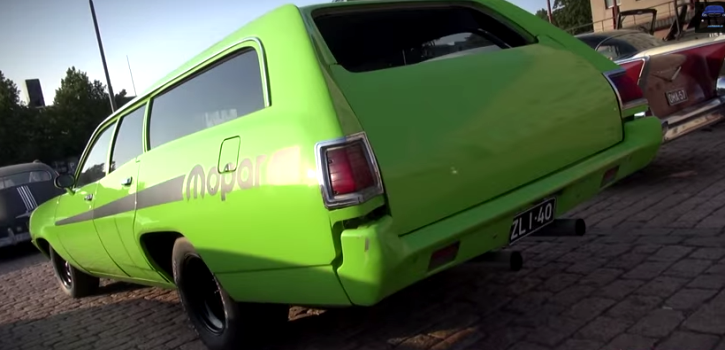 1972 Plymouth Station Wagon.
This is one of those rare Plymouth cars, that you certainly won't call pretty, but look at it and tell me it doesn't have a personality. The cool Lime Green on Black paint job, hood scoop, Mopar decals and that stance man…most people would pass by it like it is something you see everyday on the street, but the true Moparians will appreciate this 1972 Plymouth Satellite wagon. And what makes me really happy is that the gearheads in Finland also love those old school American cars, take a very good care of them and proudly show them on events.
Check out this awesome station wagon. Watch, Enjoy & Share!