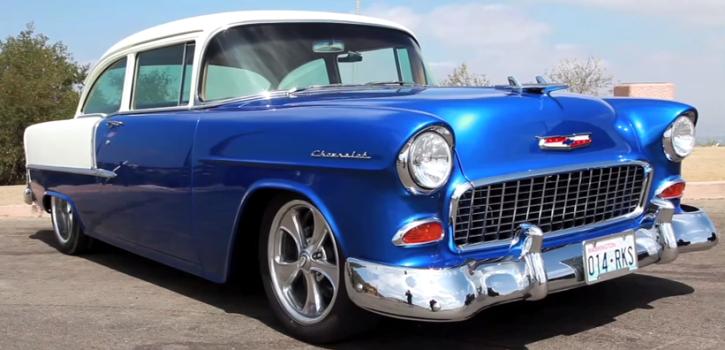 Smoking Hot 1955 Chevy Bel Air by Art Morrison.
There are plenty of high performance vintage American cars around, but for a 60 year old this Chevrolet is quite impressive in terms of handling. Actually the only original 55′ part of this hot rod is the exterior body shell, but it looks awesome you gotta admit it. Great job has been done customizing the entire interior as well. The Chevy rides on GT Sport chassis by Art Morrison with all new suspension, brakes etc. It is powered by a 427 cubic inch small block pushing 538 horses and attached to a 6-speed gear box from Dodge Viper.

Craig Morrison claims that his creation puts down numbers good enough to beat Ferrari 575 Maranello on the track. Check out this episode of "Smoking Tire" to see how this mean muscle car behaves during the road test. Watch, Enjoy & Share!