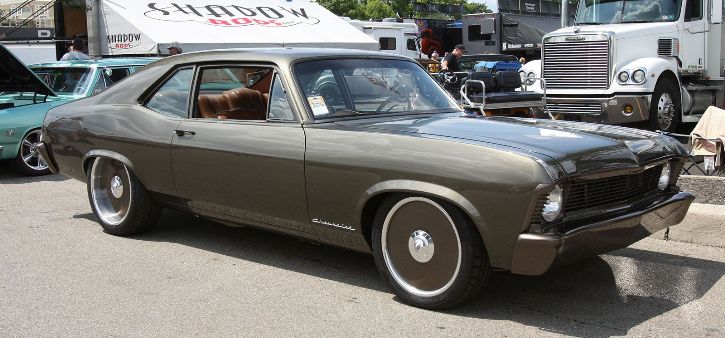 Incredible Chevy Nova by "Samson Design"
We've seen all kind of crazy hot rods, but I promise you this is one of the most incredible American cars around and certainly is not your average muscle car. Derick Samson of "Samson Design" is the mad man behind this vehicle and he has been collecting awards with it on a number of car shows already. Every single peace of this unique Chevrolet is custom.

It all started with a 56′ Bel Air dashboard and this entire classic car was designed in the 50's style mixing the vintage look with a modern twist. The custom DuPont Steppenbraun paint is super slick, the body is laser sharp, the interior is totally insane, the Pontiac engine is extremely well detailed, the car is just completely off the hook and guess what…this entire 69′ Chevy Nova was built in Derick's shop. Check out the video Scottie's video and get all details on this masterpiece.
Watch, Enjoy & Share!
[sdonations]1[/sdonations]