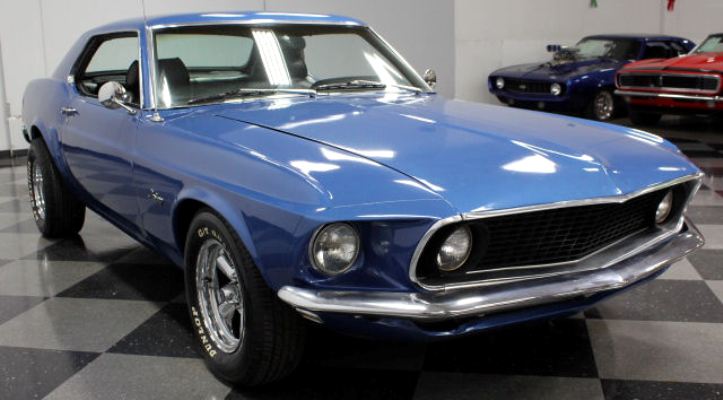 Although not a Boss, this blue 1969 Ford Mustang coupe still has this remarkable muscle car attitude from the late 60's that we all love to see and is the perfect ride for those who like to drive more than to show off. This pony will grab you immediately with its super clean look, shiny chrome and 14-inch Cragars. No stripes or decals, just a 100% pure Mustang.
Again it is not the Boss, but sports a 5.0 Liter V8 engine equipped with a 4-Barrel carbs, capable of decent amount of torque and horsepower and controlled by a 3-speed automatic gearbox. Check out the video brought to you by StreetSide Classics to see more of this spectacular classic Mustang Coupe and hear the amazing sound of old school American muscle.
Watch, Enjoy & Share!