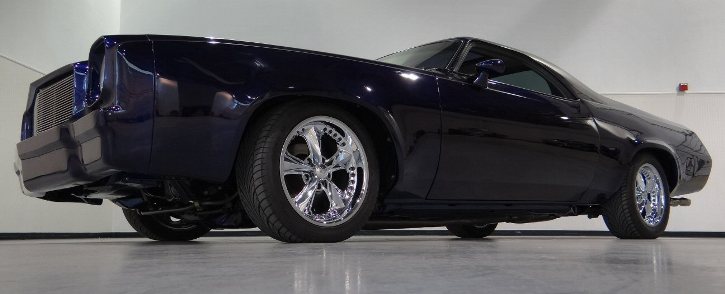 Insane Custom 1973 Chevrolet El Camino.
For the American cars enthusiasts who are not from the states, I would like to mention that although this El Caminos are based on the Chevelle platform they are considered trucks. The point is not whether this Chevy is a truck or a muscle car, but for you to see this extremely radical resto-mod.

The body work on this El Camino is just insane. The top has been chopped and the doors have been shaved. The truck is lowered and rides on a set of awesome rims by Foose Design. The fully customized interior is equally wicked as the body. Custom leather, awesome shifter, Tilt wheel and all digital gauges. Powered by 350 CID V8 bored 30 over and attached to a 3-speed Auto transmission, this Chevy truck is a hell of a hot rod.
Check out the video to see more of this stunner, which recently found a new home.
Watch, Enjoy & Share!