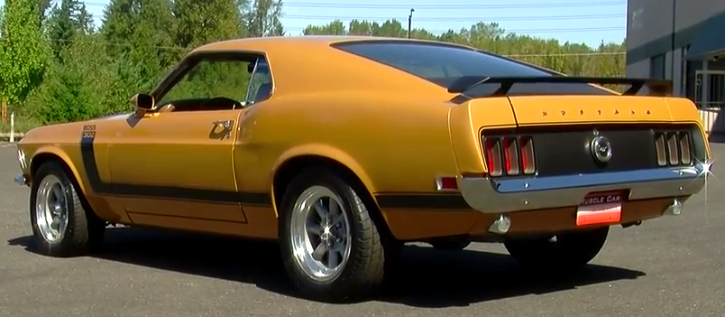 The Story Of Mustang Boss 302.
In 1970 Ford came up with the Boss 302 as the "Home Game" of the Trans Am Mustang race car and although the 429 is the main character, this high-revving muscle car is one of the finest of its time as well. With approx. 7000 of those Mustangs built everyone who put their hands on one of those beauties was not only getting a great looking, but a high performance vehicle too. With its aggressive style, variety of upgrades and modified 302 cubic inch engine the Ford Mustang Boss 302 remains one of the most iconic American cars of all times.
Check out the video for the full story of this spectacular classic car by Kevin Oeste. Watch, Enjoy & Share!
[sdonations]1[/sdonations]